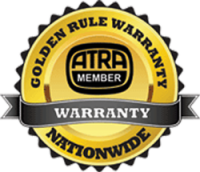 The Golden Rule Warranty is a nationwide inter-shop warranty plan issued and serviced by authorized ATRA members in good standing. ATRA is the largest network of automatic transmission repair shops in the world, making the Golden Rule warranty the most widely accepted warranty of any chain or franchise. The ATRA Golden Rule warranty is warranted by the original repairing member shop.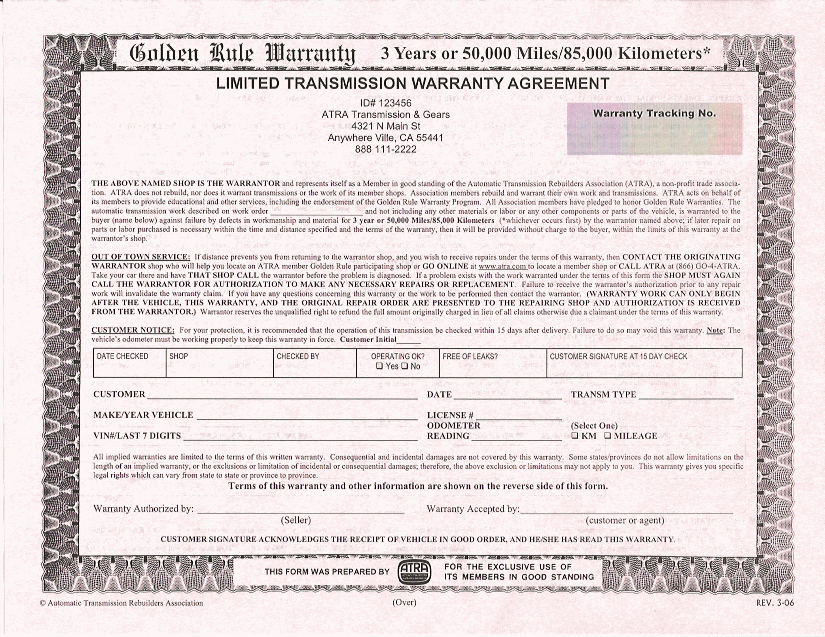 The ATRA Golden Rule warranty is offered under three terms: 12 months; 24 months and 36 months.
To locate an ATRA Member shop that participates in the ATRA Golden Rule warranty program, use the Shop Finder tool. For warranty repairs contact the original shop. ATRA Golden Rule warranties remain valid for the term of the warranty (terms and conditions apply and are listed on the warranty form), provided the original shop is an ATRA member in good standing during the term of the warranty.
If you have a comment about a repair from an ATRA member shop or work performed on your car then please contact ATRA or submit an online comment form.